Facility Infection Prevention & Special Population Epidemiology
Program Overview
This program aims to supply State-licensed facilities and pre-K-12 schools with infection prevention practices that best reflect the most recent, up-to-date standards for infection prevention and control.
Facility Infection Prevention & Special Population
Program Topics
Infection Prevention and Control in Schools and Early Care and Education centers (ECEs)

Schools and Early Childhood programs are hotbeds for communicable disease (CD) transmission. Because children's immune systems are often untested against foreign pathogens, children may play the role of a susceptible host for many CDs. Characteristics of schools and ECEs increase the risk of CD transmissions, such as close contact to others, sharing of objects that serve as an intermediate mode of transmissions and inadequate personal hygiene practice or supplies. Prevention strategies exist that can be applied at any school or ECE to minimize the spread of infectious diseases

CD Transmission requires:

A source of infection (rooms e.g., infected surfaces, human skin or respiratory secretions)

A mode of transmission

A susceptible host

CD Infection Control Measures in schools and ECEs: CDC Standard Precautions are the minimum infection prevention practices that apply to settings that provide direct care, regardless of suspected or confirmed infection status of the person (this includes the school health office where healthcare is delivered). Standard precautions also may be applied to personal care services provided to students or ECE attendees such as toileting, diapering or feeding. These practices are designed to minimize the spread of infection among school and ECE personnel, students and staff. Standard Precautions include:

Proper hand hygiene/respiratory hygiene and cough etiquette

Covering coughs and sneezes and keeping hands clean can help prevent the spread of serious respiratory illness like influenza, respiratory syncytial virus (RSV), whooping cough, and COVID-19. Germs can easily be spread by:

Coughing, sneezing, or talking

Touching your face with unwashed hands after touching contaminated surfaces or objects

Touching surfaces or objects that may be frequently touched by other people 

To stop the spread of germs:

Cover your mouth and nose with a tissue when you cough or sneeze

Throw used tissues in the trash

If you don't have a tissue cough or sneeze into your elbow, not your hands

Remember to wash your hands often and immediately after blowing your nose, coughing, or sneezing

Hands must be washed for at least 20 seconds under running water

Use soap and pay attention to often missed areas of the hands such as the thumbs and in between the fingers

Dry hands using paper towels 

Appropriate Personal Protective Equipment (PPE)

PPE is wearable equipment that is intended to protect school health personnel from exposure to or contact with infectious agents

Cleaning and disinfecting surfaces and areas 

Schools and ECE programs must clean and disinfect surfaces at least once a day to reduce the risk of spreading bacteria or viruses. Cleaning and disinfecting of high touch surfaces and objects such as toys, games, countertops, doorknobs etc., should be cleaned and disinfected more frequently throughout the day. Cleaning dirt and debris can be done using soap and water. Disinfecting must be done with an approved antibacterial/antiviral solution. Approved solutions include 50-100ppm bleach solution, a 200-300ppm quaternary ammonium solution or a similar product. During an outbreak, cleaning and disinfecting will be required more frequently to control the outbreak and the concentration of disinfecting solution should be increased to 1000ppm bleach solution or similarly approved product that is stronger and has a shorter contact time. 

Flu Prevention at School and ECEs:

When children are close together like they are in schools or ECEs, the risk of spreading respiratory illness  like the flu is greater. Receiving the flu vaccine every year is the best way to prevent seasonal flu. Find flu shot location near you at Vaccines.gov – Search for flu vaccine locations. 

What you can do personally: Stay home when you are sick. Cover your coughs and sneezes with a tissue. Wash your hands often with soap and water

What communities can do: Implement social distancing interventions in schools, workplaces, and at events

What everyone can do to keep the environment germ-free: Clean frequently touched surfaces and objects like door knobs
Healthcare Associated Infections (HAIs)

Healthcare Associated Infections (HAIs) are infections acquired during the course of receiving medial care. Patients or residents of facilities may become infected during routine care, surgery, the overuse of antibiotics or from complications from the use of medical devices such as ventilators or catheters. HAIs account for upwards of $45 billion in direct healthcare costs in the US annually (reference). 

Multidrug-Resistant Organisms (MDROS)

Multidrug-Resistant Organisms (MRDOs) are microorganisms, predominantly bacteria, that are resistant to one or more classes of antimicrobial agents. Transmission of MDROs is most frequently documented in acute care facilities, but all healthcare facilities are affected by the emergence of antimicrobial-resistant microbes. MDROs are pervasive, highly resistant and require special attention in healthcare facilities because options for treating patients with these infections are highly limited. Notable MDROs include, but are certainly not limited:

For information on Nevada's HAI program, including prevention strategies & precautions, education, surveillance and screening standards and reporting expectations please visit: Healthcare Associated Infection Prevention and Control (HAI) – Training & Education (nv.gov)
Additional Resources
Downloadable Tools and Templates
A line list is a tool that is used to report an increase of illness. It is a standardized way to collect data to determine the presence, magnitude, and duration of an outbreak.
Click Here to Download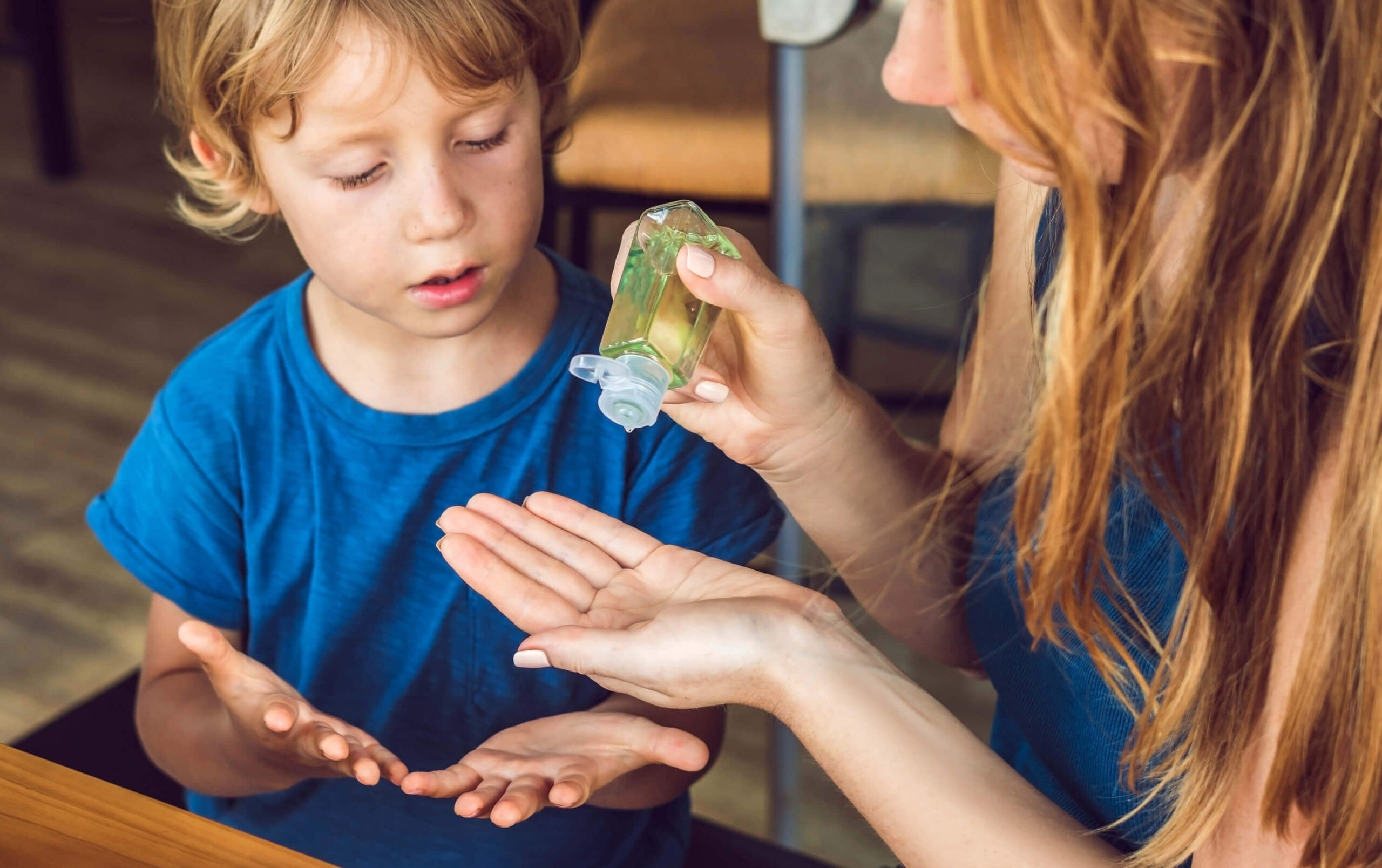 Data
Nevada's Authority on Epidemiology
Access up-to-date data on all active infectious diseases reported in Nevada.
View Dashboard